Happy New Year
How on earth do the weeks past so quickly, and how on earth did I ever manage all this and a full-time job?  I mean obviously I am on the go-slow and channeling my project management skill to my home life, but seriously, how time flies.
Post the jaunt to Ho Chi Minh, we had a wonderful week with old friends near where J is now working, down near Johor Bahru.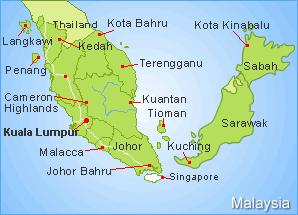 We were intent on a traditional British Christmas, and it did not disappoint (thanks Marks & Spencer Singapore) with a full roast lunch under the fans – turkey, ham, sprouts, mince pies, brandy butter, Christmas pudding and simply endless rounds of food that kept on giving for days.  It was one of the most easy-going restful Christmas weeks I can remember.  Sorry, no offence to my lovely NZ and UK family, but with friends it was seriously peaceful and easy.
Compared to Penang, and other than exploring up the East Coast of Malaysia (heavy monsoon season), options for tourists are very limited in the local area to Johor Bahru.  We did some token exploring with a trip to
Riders Lodge
in Kulai for the kids to go horse-riding, and they were all absolutely thrilled to be up and riding for an hour or so.
We returned to Penang for the last week of the holidays to tick-off a few more attractions from our base in Batu Ferringhi, including circumnavigating the island and taking a peek at the southern most point near Teluk Kumbar.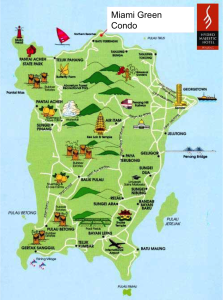 For weeks we had been promising the boys a trip to
Escape
back in Penang, a popular local attraction of high flying rides and games to test your agility, daring and fearlessness through a series of zip lines, climbs and slides.  Sadly, the first rope bridge brought with it wobbly knees and I knew Escape was not going to be for me.  I spent the rest of the day amazed at the boys achievements, perhaps Oscar's being the most thrilling of them all.
New Years Eve begun with sundowners on the beach at
Beach Blanket Babylon
and dinner hosted by friends here in Penang.  We achieved the unthinkable as parents of young boys, and pushed on through midnight to 4 in the morning, absolutely a tad worse for wear the next day.
This was our last week together marking the culmination of a year of adventure, change and transition.  We forced ourselves to be still and enjoy the moment.  I am forever learning this process, to appreciate the day you have, and how doing nothing can be just as meaningful, as doing All and Everything.  Our new era of Sunflower Journey commenced on the 5th January as J returned to full-time employment of the more traditional kind.
We have been lucky to have friends in town this past week from work days of the bast back in the UK, rather too many G&T's and beers have flowed but fantastic to have company and rekindle old friendships.
J has settled at work and in the swing of his own daily routines in Johor, flying back very late on a Friday night, and leaving in the early hours of Monday morning.  Meanwhile once again I think so highly of all you single mums out there as I fall into this pattern on weekdays.  I love it in so many ways,  but the days also can pass in a blur of being a taxi driver and a 24-hour food canteen.   My Friday Gin O'Clock by the pool at Miami Green has therefore become ever more significant to mark the end of the week, to just kick back and relax, or in my case drink.
For sure, the boys are missing Dad, a lot, but also they adapt easily with the routines of school to keep there minds from it all.  Of course, now the  weekends all the more meaningful.   We are finally learning the art of Slow Weekends, and this last one was exactly that, a walk on the beach followed by a scrumptious banana honey roti.
School has started again in earnest, with the usual grunts and groans from little boys having to drag themselves out of bed early in the morning.  They have loved seeing their friends again, but not returning to the routines of homework.  Half-day Wednesday still catches me out each week, but this past week we were lucky enough to be invited along to Hard Rock Hotel for the afternoon of swim, slides and fun.
And how am I?  I am good – I have been suffering with back trouble for a long time now, and finally started treatment to sort the whole damn lot out as it had became all consuming and painful.  II have had my training shoes taken away from me for now, but I feel good as  there is a time and a place to get fit again.  A 30-day green smoothie challenge has been taking up time, to be honest they are pretty disgusting, but I suppose I do feel good on it.
Big O is the luckiest boy of all, having headed off yesterday on a 3-day/2-night school trip to Langkawi, a 30-minute flight further north from Penang.   He has been a force to be reckoned with as his anxiety/excitement reaching fever pitch in recent days.  I have waved him goodbye and see him again mid-week, for now it is Z and I home alone..