Family reunion in Phuket, Thailand
Spring term at school is in full swing with a trip to the Penang Batik Factory and Tanjung Bungah Beach for Z, and Big O a 2 night / 3 day trip to Langkawi.  The excitement for this trip was building amongst the kids from several days before, if not the entire school year to date.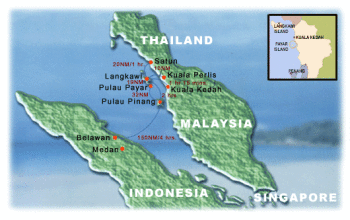 A full class of Year 4 kids flew the 30-minute flight direct to Langkawi and followed an action-packed itinerary up the cable car, Perdana Museum, beaches, cultural villages and craft complex, Langkawi National Geological Park, fishing villages, bat caves, Langkawi Wildlife Park and an end of trip party disco.   This was indeed the very essence of Sunflower Journey and a step forward for Big O and his first real travel alone from home and family life, to be responsible and to spend 3 days in amongst his peer group.  It was all a great success emotionally,  although practically I am not convinced he showered, brushed his teeth or changed his pants in 3 days!  Clearly I have been so focused on the larger life lessons I've neglected the basics!
Meanwhile with the lion away, Z and I had the place to ourselves.  We admitted to each other it was way too quiet to be normal, and it took us some time to adjust to a new slow and peaceful edge to our daily routines.  Of course this wasn't without treats and spoiling with a school night DVD & Popcorn, bangers and mash, school friend playdate, and dinner out – all very much well-deserved.
A couple of days post Big O's return, we jetted off again to meet up with Granny and Auntie B who often spend a few weeks away from the UK in family accommodation near Bang Tho Beach (Laguna), Phuket, Thailand.  The boys were so thrilled to see Granny and it was wonderful to have good quality time together.
I have avoided Phuket in the past having always been put off by stories of how ruined it has become with high-rise hotels and extreme tourism.  Our location at Bang Tho beach was a good distance from the main hub of Phuket Town in the south where the majority of large hotels and cheap tour groups hang out.  Having said that, Bang Tho also has its fair share of hotels and expat condos, with plenty more well on the way to completion.   You can't blame them, it is an easy pace of life, the beaches are beautiful and there is plenty of access to both excellent local Thai food and more Western-style goodies.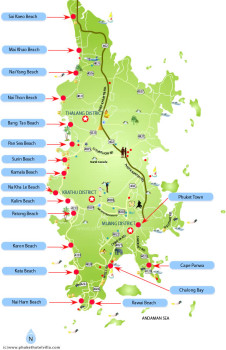 We had no expectations of what this trip would hold, and I think therein lies a good lesson.  It was completely magical.  The house was simply stunning and oozed sophistication and serenity.   We slowed down and followed the natural rhythm of the day, slow wake-up, fresh fruit breakfast, a swim and perhaps a simple negotiation to make plans for lunch and an activity such as Lemongrass House at Surin Beach to stock up on their incredible aromatherapy products – highly recommended.
From our villa, the beach is only a couple of minutes drive away with access to pristine golden sand, and.. a whole load of Russian expats and tourists.  EEK.
Despite beaches close to home in Penang, they are not nearly as accessible as those on Phuket, with negotiating stinging jellyfish a hobby we choose to avoid.  The boys were delighted to be set free into the Phuket waves and took great pleasure in laughing at each others wave dunking for hours on end.
A holiday is never a holiday without the odd cocktail or G&T and we are proud not to have let the side down.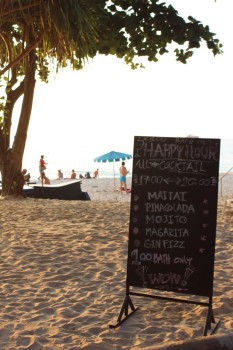 Granny was also of the mindset Sundowner-O'clock is quite the most magical time of day.  We visited easy-going beach reggae bars through to more sophisticated beach club hotspots such as Nikki Beach Phuket which wooed us with their evening fire show.
Each evening we returned to the villa to play a selection of card games with the boys.  They were completely engaged and it brought to life a few new games such as Uno, Racing Demon, and Find the Queen for us to continue to enjoy with them.
Our few days in Phuket has been a special moment in time for us all and I know one we will always remember.   Z told me it was one of the best holidays ever – the waves, the swimming pool, the fire show, the 4WD truck we drove, the pizza, the 3D TV, the games.  It is surprising how simple, short and sweet can be as meaningful as an extended break or travel.
Yet another lesson along this journey.  Stop, appreciate and enjoy.  After all, People Make Places.