A new kids computer lab comes to life
CAD leader Racky had a dream that within his District, CAD should be able to offer computer training to both adults and children. Eight days ago I was dropped off at CAD's chosen building that has been rented off a family that have gone to live and work in Thailand. The site itself looked as if it had been abandoned a few years ago and the current inhabitants were more Cambodian squatters that anything else. Even by Cambodian standards the building was dirty and dark. The building had two distinctive areas a concrete house and then a connected corrugated iron cooking and eating area. The loo is a privy outside.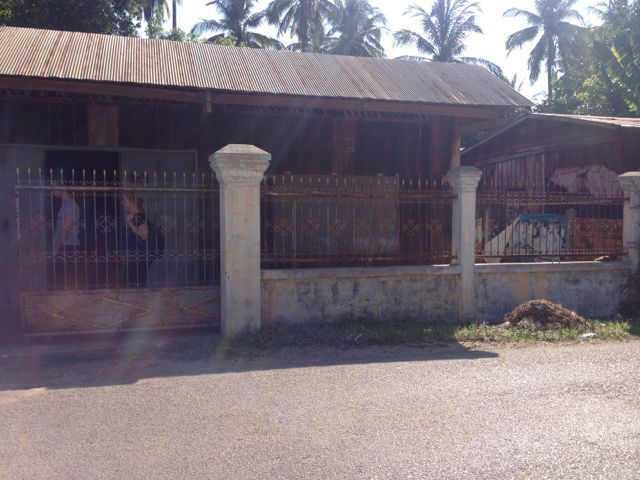 In the eight days with a budget of USD 200 the building is now in the process of being transformed with much hard work, elbow grease and gloss paint (we only discovered it was gloss after getting some on our hands and clothes). Paint is expensive in Cambodia and Racky doesn't have a many choices in colours, so we have bright yellow and sadly Manchester City sky blue. Everywhere and everything needed to be painted, walls, iron window bars, doors, shutters, everything, I mean absolutely everything. To make the budget go further we have watered the paint down with petrol.
The outside of the building now resembles the Swedish Embassy but in such a short time we have transformed the shack into a palace. The locals walking and cycling past look on with amazement. On Monday we sat in the building having our first meeting with Racky and his team. In a building that was ankle deep in spiders and cob webs only a week or so ago. I feel we have done ourselves and the team proud with this transformation – 60 Minute make-over it is not, but may be in Cambodian time.
The re-cycled building is being transformed into a Computer Lab and community sewing and crafts area. The computer lab will be finished tomorrow and then by all accounts we have to unleash the yellow paint and turn the corrugated Iron shack into the community sewing area – only the visionary Cambodian can totally see the potential.