A Simple, Special Day
Finally, I start to see how beautiful life's simple pleasures can truly be.  I have had to decelerate.  Alas, no work projects, no income but time to linger in a moment without driving forth to the next.  To look.  To listen.  Appreciate.  Be conscious of Me.   One simple unhurried day last week brought all of my personal learning of recent months together.  This will become my special day to treasure and remember.  This was actually the day I could only dream of as a working mum, and for the first time I realised I was living my dream.
For the first time, this day I was conscious of not working.  I am Not Working.  There was no nagging, niggling worry, no fear of being late, no looming deadlines, no meetings.  My work for the day is my children, myself, my husband.  Boys up and out for our journey to school, we weave in and out of the traffic, chatting in our random ways on the long journey to school.  Sometimes I drop them in a "drive-through" style (at their request), other days we park and walk together.  I love their routines, I love that I can be here, calm and mentally there for them.  Oscar races across the playground to the stairs at the far end of the block, the stairs he must use to get to class at the bell.  Zachary not much bothered with unnecessary preparations, prepares instead for the race to greet his brother in the middle of the playing field, with the highest high-five they can muster.  I love to see them, to watch them in a way I have not often had time to see before.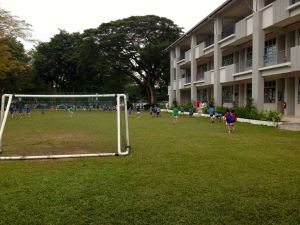 On this morning I have J with me.  J is on the countdown to completing his volunteer work for the NGO in Cambodia, and transitioning to work here in Malaysia in the New Year.  It is strange for us to have this time, time with which we must learn how to make the most of.  This was the day it changed.  This day was different.  We knew it was time to appreciate the small things, and ignore this constant nagging feeling that we should be doing something different, something focused, something, something, something.
A few minutes later we are parked at the start of the Botanic Walk, the steep climb from Moongate up to the 1st stage of Penang Hill.  We have done this a few times, and certainly it's a good match for any workout at the gym.  J has started to time us as we have our 22 minute summit to beat, and it's gruelling, step after step sweating to the top.  It's worth it.  That feeling at the top is good, it's a healthy, prized Good.  We can talk on the way down, if we watch our step carefully.
We are trying so very hard not to rush.  But this is still engrained in our very souls, that there is always more important things to do and we must quickly move on to the next thing.  Now we must not.  This day we did not.  We took time to extend our walk, continuing through the Botanical Gardens, releasing the lactic acid from our burning thighs, walk and talk.  The juice bar on our return to the car is a must,  it is a ritual, but so now is our new find at Bens Breakfast, eggs, toast, sausage for just a couple of dollars.  This is the moment when I realise I just haven't done this enough, the 2 of us without our beloved creatures to distract us with their words, and craziness, we have only our own peace, our own words, each other.
We continued to Pilau Tikuus market – a rare treat as often I am not returning home before the end of the day and food will easily spoil in the heat.  This Day we take simple pleasure in being at the market, selecting our fresh delights and sampling the fabulous fresh cooked sugar and peanut pancakes and chicken potato curry puffs.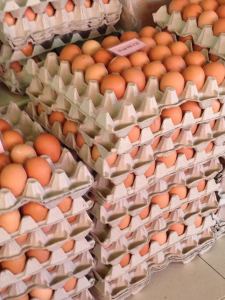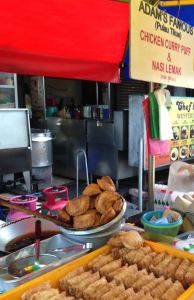 This is what IT is about, not just being here at the market, taking a walk, taking a leisurely breakfast, IT is about Being Present.  For the first time I consciously pushed away that nagging voice telling me to hurry, that I should be somewhere else, that I shouldn't be here enjoying these simple pleasures, that I should be doing something more purposeful.  Finally, I was Present.  You have heard that voice?  You know that voice?  Listen for it.  Be conscious of That Voice.  By doing this you will know when there are times you can't listen to it in order to Be Present and to enjoy the moment.
School finishes around 2 o'clock, enough time to shower and return home for admin catch-up time and household chores.  Even this was a far cry from a life before.  These are the things I have typically spent years doing in the middle of the night, the only time I'd ever found to catch a breath and administrate my own life.  With an hour or so to spare, we knew this day was to be simple and special.
We ditched the chores and were back out again to explore the simple pleasures of Penang – this time a new coffee venue (I depend on good coffee and cocktails), Gustos in Hillside, Penang.   Always one to try something new, I opted for the traditional iced Vietnamese coffee (condensed milk, ice, coffee) craving a memory of Cambodia.  Naughty Perfection.  We talked.  J and I talked, uninterrupted by little ones, and by now having had a few days without work or children, we were able to move on from talking about the children.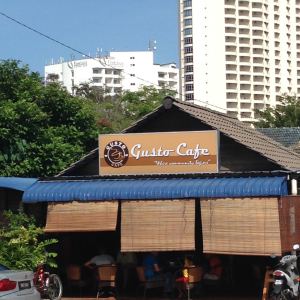 Are you conscious of taking these moments, these moments to appreciate life's simple pleasures?  It is dark art to be able to push away the nagging voice.  It takes time and practice.  As busy mothers and even busier working mothers, I know it is very rare to find this time, to invest this time in ourselves, and I have been hopeless at doing it for so many years.  This is my learning journey as I unlearn learned behaviours, and learn a new way of being.  Sunflower Journey is teaching me to Simply Be.  To be invested in the moment, to create space and time for oneself and make it a priority.
I am becoming wiser with age, and with each day that passes on this journey to learn, appreciate and value all that we have.  As we transition still from Cambodia into our Malaysian Days,  we are starting to discover where we will find balance for ourselves, each other, and the people + places we love.
This is the moment I have longed for, dreamt of during those long arduous board meetings in times gone by, this is just as it is, living.
A simple, special day I will now always treasure.  Once a dream, now a reality.