Another new chapter
As we enter a new phase of lockdown there is so much to reflect on. I've started to wake up even earlier as the physical impact of my emotions have started to shift and I crave that positivity again from the early mornings and a new day. Where do we start to make sense of this moment in our lives we will never forget, that will be told for generations to come. What narrative will we create for our own families and what will become the shared narrative for us all from this time?
As we approach just shy of 3 months since Mum died so suddenly, I will always see these past weeks as immensely harrowing as the trauma, shock and grief were so rapidly surpassed by the terror of Covid-19. I remember plainly compartmentalising my grief to make sense of school closure, work scaling and a heightened anxiety for friends and family all over the world, and to be fair, for our own safety.
We literally had that conversation whereby our livelihoods and the wellbeing of the boys had to become our primary focus, and not the grief we all felt so deeply in the pit of our stomachs. This has to be the hardest thing I have ever had to do, and I was acutely aware throughout these past weeks with every statistic of Covid-19 deaths that more and more people were feeling like I was, having to make choices they never expected to make, and trying to navigate a new concept of how to grieve during these times. Not being able to see friends and family, to have a cuddle and a cry has been so incredibly hard.
This past couple of weeks have been particularly hard, packing Mums flat and handing back the keys to one of our family being in a serious car accident, and another under-going major surgery. None of which you can handle or support in any sense of a normal way. Not being able to go to someone in hospital is a mind-blowing concept and forces you to think creatively to how you can support and show you are there, and care.
And yet despite all this there are obviously positive moments and a deep learning for which I will forever be grateful. The boys I cannot fault in any way, they have bee kind, empathetic and have dug deep into their own imaginations to create fun and enjoyment for themselves. We have created new habits and traditions, and have had this time and opportunity to truly understand each other in every way. I remember this was one of my lasting lessons from our time in Asia, that for all the challenges of never being apart for so many months, also bought awareness of each of us as individuals – our rhythms and moods, are highs and our lows, I really feel this has bonded us through subsequent years. And this will be one of the greatest gifts of this time, despite what each family has been dealing with there will also be a much deeper connection to each other.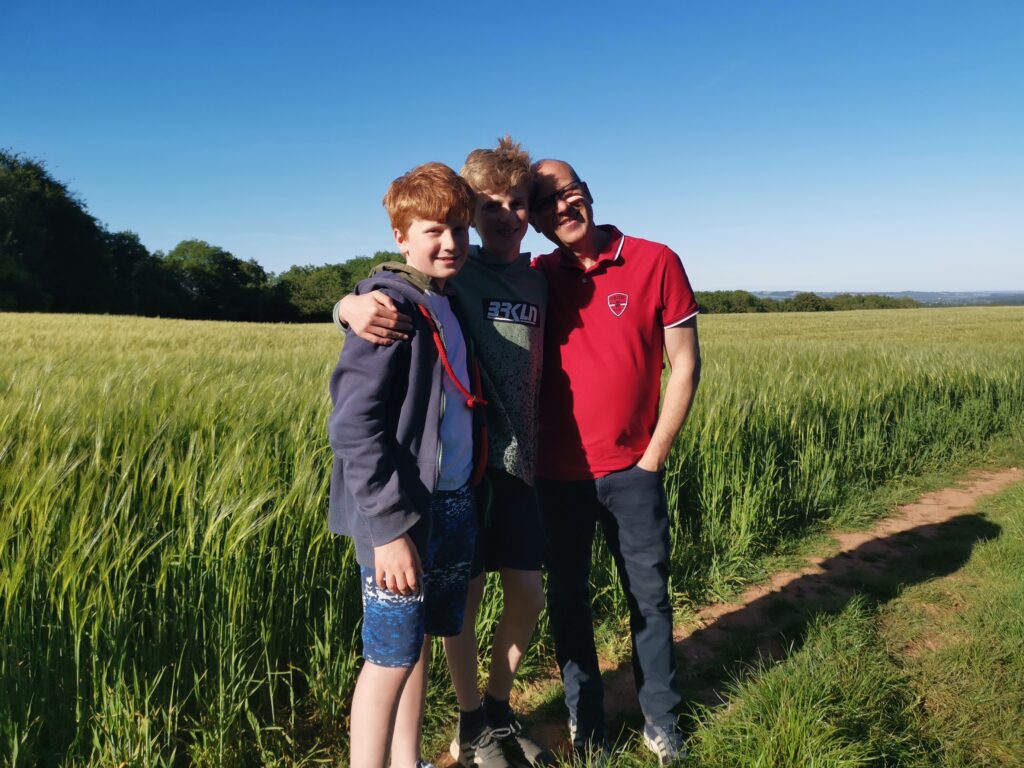 As we draw towards a new month, I have worked hard to prepare mentally and emotionally shift forward from these past weeks. Each new step forward from Covid-19 will be positive as we reconnect with friends, family, the feeling of a meal out or a party with friends, surely this will bring such pleasure and a joie de vivre so absent from recent weeks. As we start to ask each other what have we noticed from this time and how will we not go back to normal, we have a huge opportunity to define a new way of being, a new future. We don't have to go back to how we lived before, we have permission to make gentle, if not major shifts into what can feel a calmer and pleasurable way of life.
A new month, new beginnings, new intentions. As the things we have missed become available to us again, we can shape a new way of being. I have yet to even start to define this for myself, but I am opening myself to discovering what and how this might be.